AFRICANS UNITED PRESENTS
THE 13th ANNUAL AFRICA NIGHT
Colorado State University, Fort, Collins
On the evening of April 22, 2017, The Africans United Student Organization at Colorado State University, Fort, Collins, honored James and Jill Zarend-Peebles of SANKOFA African Heritage Awareness, Inc for their yearly support and dedication. Among other things, Sankofa offers the organization transportation throughout the year for necessary travel, as well a monetary donation for the Africa Food Fest held each November.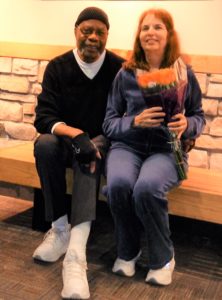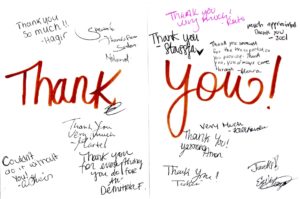 James and Jill seated holding a dozen of South African Ludwig's Roses after having read Africans United's "Thank You Card"
The AU organization is comprised of an Executive Board and members from several African countries and the Diaspora who annually render a night of cultures, celebrating traditional and modern African life via songs, dances and drama–always, to an over capacity and receptive audience.  Excerpts from the evening: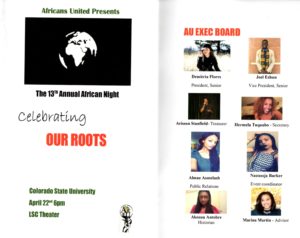 Africans United's Program and the Executive Board
Contact Us
Cheyenne, Wyoming 82001 307-635-7094

[email protected]
Purpose and Mission: Organized indisputably as an educational institute to promote and advocate to academia and to all citizenry, at local, state and International levels- the ardent desire to study and become informed in African Diaspora civilizations and how to share this enlightenment with others.
Donations Accepted
If you wished to donate a different amount click on the donation button below